Survey Finds 40% of Female Fast-Food Workers Face Sexual Harassment, Including Hostile Work Environments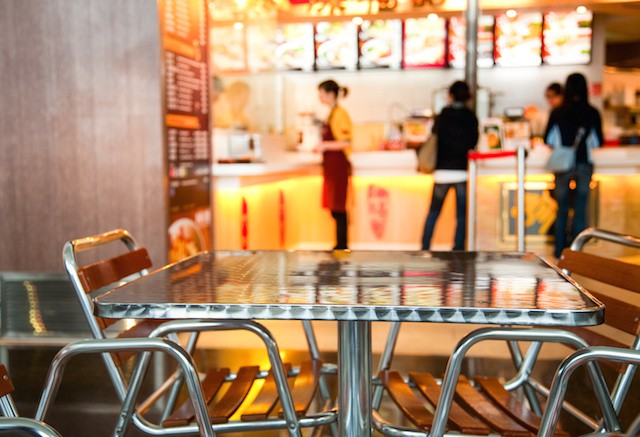 In the same week that a union filed sexual harassment complaints against McDonald's on behalf of 15 workers, a Washington, D.C.-based research firm released the results from a survey regarding fast-food workers. The survey indicated that 40% of female fast-food workers reported having been sexually harassed on the job. The survey, which included polling more than 1,200 women in July 2016, is startling not only for the epidemic of sexual harassment that it exposes across the fast-food industry, but also for demonstrating the long-term physical and emotional injuries that these workers suffer as a result and the poor response that employers take to internal reports of harassment and hostile work environments.
The Harassing Behavior Faced By Fast-Food Workers
The researchers conducting the survey asked workers whether they had experienced any of 18 types of behaviors constituting sexual harassment while on the job, including behavior considered part of hostile work environments. Two out of five workers responded that they had experienced at least one type of harassment, and one in five workers said they experienced at least three forms of harassment. The most common types of harassment these workers faced include:
Unwanted sexual teasing, jokes, remarks, or questions (27%)
Unwanted hugging or touching (26%)
Unwanted questions about sexual interests (20%)
Sexually suggestive looks or gestures (18%)
Comments or questions about sexual orientation (15%)
In addition, 8% experienced requests for sex (including in exchange for work benefits), and 2% experienced sexual assault or rape on the job.
Sexual Harassment's Long-Term Toll
Nearly half of the women who experienced sexual harassment reported health problems that resulted from the harassment, with more than one-third saying they experienced a greater level of stress on the job and more than 20% saying they feared coming into work. Others reported feeling greater sadness and depression, becoming less productive, and having their sleep and appetite affected.
When Employers Won't Address Sexual Harassment
Although many fast-food chains do have some sort of sexual harassment policies and procedures, many women found such policies and procedures ineffective. And many of the women who reported the sexual harassment faced reprisal as a result. Although 40% of the women reported the sexual harassment, most were given only informal responses, including the advice to simply avoid the offender. Due to such advice, many women changed their work schedules to accommodate having to avoid the wrongdoers, essentially penalizing the victim.
About one in five of those who reported the sexual harassment found that the employer punished them and not the wrongdoer, despite such retaliation being just as illegal as the harassment. These retaliatory actions included:
Having their hours cut (11%)
Given a less desirable schedule (8%)
Given additional or undesirable activities (5%)
Denied a raise or promotion (3%)
Transferred (2%)
Fired (2%)
Why Working with an Outside Attorney Can Help
While companies should be applauded for taking steps to prevent sexual harassment and provide channels for reporting sexual harassment, it is important for workers to understand that human resources officials and company attorneys are in place to serve the company's interests. Although this does mean that those individuals should be condoning or ignoring sexual harassment, all too often that is exactly what happens in the interests of protecting the company and valued employees and managers.
The most effective way to address sexual harassment is to work with a sexual harassment attorney who represents you and only you – not the company. Sessions & Kimball exclusively represent employees in bringing claims against employers for violating California and federal laws. California law strongly protects sexual harassment victims, and at Sessions & Kimball, our Orange County sexual harassment attorneys help sexual harassment victims obtain justice.
If you feel that you are facing sexual harassment in the workplace, Contact us today to schedule a free and confidential consultation regarding your situation.