Partner Samuel Nielson to Speak at Orange County Bar Association's Labor and Employment Symposium
We are thrilled to announce that Samuel Nielson, Partner and esteemed attorney at Sessions & Kimball, will be a featured speaker at the upcoming Orange County Bar Association's Labor & Employment Law Symposium and Social. The event is October 7, 2023, and Samuel will be speaking from 1:30 pm to 2:30 pm. Details and registration can be found here.
Topic: Ethical Dangers and Traps in Litigating Employment Cases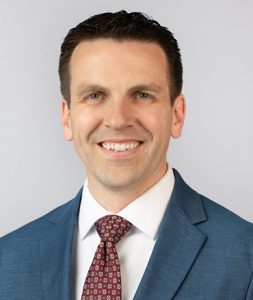 Attorney Samuel Nielson brings a wealth of experience and expertise in the realm of employment law, making him the perfect candidate to shed light on the ethical intricacies of litigating employment cases. Whether you're a seasoned attorney, a legal professional, or simply someone interested in the legal field, this is an opportunity you won't want to miss.
During his session, Samuel will delve into the ethical challenges that attorneys may encounter while navigating employment cases. From potential pitfalls to best practices, he will provide valuable insights to help you navigate this complex terrain ethically and effectively.
The Labor & Employment Law Symposium and Social promises to be an engaging event filled with networking opportunities, knowledge sharing, and meaningful discussions on the latest developments in labor and employment law.
Don't miss your chance to hear Samuel Nielson's expertise firsthand. Join us on October 7, 2023, at the Orange County Bar Association's event, and be a part of this enlightening discussion. Save the date, spread the word, and get ready to enhance your understanding of the ethical aspects of litigating employment cases with Samuel Nielson.