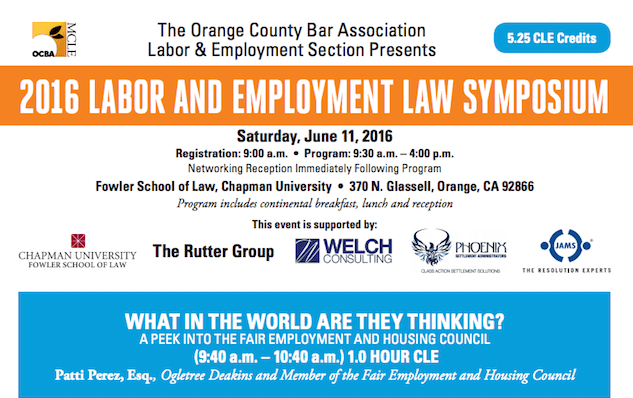 Join us at the 2016 Labor and Employment Law Symposium in Orange, CA on Saturday, June 11, 2016. Hiedi DeGroot, Partner, and Nicole Nguyen, litigator, from our firm will be speaking at the event, discussing how to deal with violence in the workplace. You can see a...
read more
It happens every year; vacations get me more organized and productive. Nonsense say some business owners. Vacations cost money, and employees are not as focused immediately before and after time off work. However, employers should not just tolerate employees...
read more
Contact Us Today
Schedule a free and discreet consultation in person with an attorney today.